A leaking roof can be a very stressful situation. It is one of those times that can often make you feel helpless, the roof of our own homes not being somewhere we often spend any time at all.
This can be especially true if the leak presents itself during a particularly wet period of weather. In that instance, finding and repairing the leak becomes of paramount importance to prevent the spread of damage – and that is the work of professional roof contractors such as ourselves.
 That being said, there is a simple two-step process that if you follow will often yield excellent results if you are looking to minimize the damage that can occur.
Give us a call for a free evaluation right away at (251) 250-0785 or fill out our free quote request form for after hours inquiries.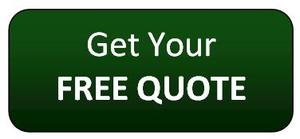 Step 1 – Minimize the Damage
The first thing to do is call us – that way we can schedule a visit to your property as soon as possible. However, as described below, bad weather may mean we are not able to access your roof immediately.
Follow these tips therefore to minimize damage until we can begin repairs:
Create a release point to minimize damage – during a leak, water will pool on your ceiling until it can force it's way downwards – usually causing significant damage. You can minimize damage by giving it it's own, controlled release point. Look for a bulge or the wettest spot on the ceiling, and make a small hole. Place a bucket underneath and allow the water to drain. You are now controlling the downward flow of water, keeping damage to a minimum.
Locate the Leak – If Safe to Do So – If you have easy access to your attic space, then feel free to have a look if you can see where the leak originates from. This is not impetrative, but could save time when we arrive meaning that we can get straight on with repairs.
Temporary Repair – If you have located the leak point, it could be possible to affect some temporary repairs. Roofing cement, or thick tape, can be applied inside the roof to form a temporary barrier and keep the rain water out.
Step 2 – Call the Professionals
Roof leak repair is one of the key services that we provide. We also recognize the importance of fast action to minimize damage. You can rest assured that we treat every single damaged or leaking roof as the emergency that it will seem to you.
However, whilst we will endeavor to get to your property and begin repairs as quickly as possible, you should also always bear in mind that there may often be a delay between when you call us and when we arrive.
For one thing, leaks usually only appear during heavy rain. Often, the leak will be caused by damage to your roof that has occurred in a storm with high winds – a storm that could still be going on!
Whilst repairing your roof is of the utmost importance to us, the safety of our technicians is even more important, and they will not be able to access your roof to begin the inspections and repair work until the weather has calmed.
It is therefore of the utmost importance that you attempt to follow the guide laid out in step 1 to minimize damage until we can arrive on scene.
Remember! Prevention is Better Than Cure
Sometimes there is nothing you can do to prevent a leak from occurring. The roof of your home is subject to the extremes of weather all year round. In these circumstances, it is sadly inevitable that, over time, wear and tear is going to build up. Storms and high winds will also take their toll too, inflicting damage upon your roof.
That being said, a simple program of inspections – by yourself and a roofing contractor – can often highlight issues with your roof in their early stages. This allows effective and long lasting repairs to be made upon your roof. These repairs, if handled by a competent roofing repair service (like, oh I don't know… us!) can go a long way to protecting against any sudden leaks in the future.
Check out our Roof Repair page for some simple tips on the kinds of things to look out for when you are inspecting your roof.