Cost of New Roof in Mobile, AL
If you're in the market for a new roof in Mobile, then the cost is going to be one of the main, deciding factors when you are selecting a roofing contractor.
However, don't just look at the very bottom line price of the estimate! You need to know that the company you are hiring are actually able to deliver on their promises.
After all, nothing is going to be less cost effective than a bad roofing company. They could make costly mistakes that need to be rectified, they may not even be able to complete the job, meaning that you have to hire in a whole other company to get it finished!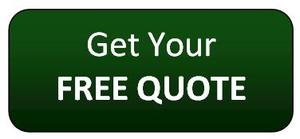 Who better to reveal the correct questions you need to ask than a real life, professional roofing contractor? So we captured one, sat him down and asked him exactly that.
Are you insured?
Our contractor was amazed at how few people actually asked him this, and it is incredibly important that you ensure your roofer is insured. If not, then you could be personally responsible for any accidents that happen during work.
Do you have the right safety equipment?
We have all the modern safety equipment including harnesses – and all his staff are trained to use them safely. Ask your roofer how he plans on accessing the roof. Vague answers should lead to a big no!
Do you have testimonials?
Our company has years of experience in his field – and he has used that time to collect testimonials and reviews from hundreds of satisfied customers. He is more than happy to share these with any new customer – after all, who wouldn't be?
Well, someone who doesn't have them, that's who! If you ask your contractor for reviews or testimonials, and they don't have any – or worse, have some clearly faked ones – then that is a sure sign your are not hiring a good roofer.
Will you supply the permits?
This will change in various localities, but most local areas will require some sort of permit to be in place before you begin work on a roofing project. First, check that your roofer is aware of the correct permits required – and then make sure that they apply for them. If they don't know, or refuse to apply on your behalf that is not the sign of knowledgeable roofing contractor  – or, for that matter, one with a keen sense of customer service.
When is payment due?
Our roofing contractor asks for a deposit before works begins, and most others will do the same however, he never asks for more than 10% of the total budget up front, and he never takes the money until after the materials have been delivered on site and work is ready to commence.
Make sure that yours does the same.
What is the project time frame?
A good contractor – like our one – will always outline the length of time a project will take to complete. Now, to be far to him, and to other roofing contractors, they are not psychics who can predict the future. There could be a range of issues that delay the installation of a new roof. As just one example our contractor provided is pulling back the top layer of shingle to find extensive water damage underneath. Very difficult to tell before the jobs begins, and it can add weeks to a new roof build.
Broadly speaking though, a good roofing company should be able to give you a fairly accurate timeline for the works – and whilst you're at it, enquire as to their policy toward weather delays.
Pretty straightforward really and a big thank you to our tame roofing contractor! With his help and these questions, anyone wondering at the cost of new roof in Mobile, AL is well set up for when it comes time to gather estimates.