Your Residential and Commercial Roofing Company in Mobile, AL
We're a full service roofing company, doing repairs, replacement and new installation projects, serving all residential and commercial customers all over Mobile, AL as well as Mobile and Baldwin Counties in the great state of Alabama.
We are also your go-to roofers when it comes to metal roofing, small leak repair, siding work and other roof services here in the bay area.
Looking for the absolute best in the area? We got you covered!
We'd love the opportunity to help you make the best decision and hire the right contractor by providing a free estimate and explaining why you should choose us, after all, there's only one roof over your head, and you want it to be fixed or replaced correctly the first time.
Our company helps a wide variety of customers with different roofing damage, like ones from storms, hurricanes, strong wing gusts as well as the occasional tornado.
Often times, shingles that have either been installed incorrectly or have deteriorated over time will begin to lift up and at times even fall off.
If any one spot becomes exposed to the elements, the overall integrity of the roof might be compromised. Give us a call for a free evaluation right away at (251) 250-0785 or fill out our free quote request form for after hours inquiries.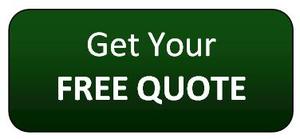 We serve the following areas with Baldwin and Mobile counties:
Mobile County
Mobile
Prichard
Tillmans Corner
Saraland
Theodore
Satsuma
Creola
Chickasaw
Semmes
Baldwin County
Daphne
Foley
Spanish Fort
Fairhope
Bay Minette
Gulf Shores
Robertsdale
Orange Beach
Don't see your area listed? Give us a call to see if we can help you with a new or replacement roof!
We cover all aspects of roofing and siding, but specialize in new roof installation, complete roof replacement, major and minor leak repair, storm damage repair no matter the severity, shingle roofs as well as all residential and commercial roofing.
Often times we hear that finding the perfect contractor is tough, considering the amount of that's out there, but we do our best to simplify things for you. Our company stands behind both our product and our services one hundred percent. Not too many companies in the area can honestly make that statement, which is why you should choose us.
Why not give us a call now and find out how you can hire the best roofers in Mobile, Alabama and never have to worry about or double check anyone's work.
We've worked hard for a number of years to build our reputation as a premier supplier of commercial & residential roofing services.
What we have always done – and what we will always continue to do – is ensure that our technicians are always highly trained and equipped with the best tools and materials to tackle any job.
In addition to this, we also believe it is important to offer a diverse range of services. We want to be your number one, go to company no matter what roofing project you have in mind!
To that end, we have built up a strong portfolio of services that we are proud to bring to you.      
Residential Roofing
We are dedicated to providing the very best, bespoke roof work to each and every one of our residential customers. We recognize that every house and apartment is different, and so we always endeavor to bring the highest degree of flexibility to every domestic roofing project.
Our expert staff are standing by to assist in a number of functions, everything from roof inspections through to repairs, waterproofing, installation and brand new construction projects.
After all, the roof is one of the most important parts of your house, so why cut corners or take the risk of hiring anyone but the very best?
If you think your old roof is finally showing it's age – call us in! We can advise on the remaining lifespan, and discuss replacement options. 
On the other end of the spectrum, if you are in the midst of planning construction of your own dream home, right now is the perfect time to call us in too! We can present you with a range of roofing options, all designed to provide the very best, long lasting roof that won't blow a hole in your budget.
Commercial Roofing
This is just as important as residential roofing, however it often requires a completely different approach in terms of both materials and techniques.
Just as one, simple example commercial roof installations are often at relatively shallow installation angles – they are often even completely flat. Roofs on residential property on the other hand, are often built with far steeper angles.
This is just one example of course, and does not take into account the differing materials that can be used, how maintenance and repairs are completed in different ways with different tools – all sorts of things!
Therefore it's reassuring to know that your roofing contractor can handle them all. We're not just talking the difference between residential and commercial by the way – we are experienced in all the different materials and techniques alluded to above. Check out our section dedicated to commercial roofing for more information.  
Roof Repair
If you want a roof that is going to give you years of effective service, then keeping it well repaired is one of the keys to ensuring this happens.
When it comes to roof repair we take the whole situation very seriously. We know that your roof does more than just sit atop your house – it is a key part of your home's structure, and it needs to be in the best possible condition if it is going to do it's job properly.
What's a more, a poorly maintained roof can quickly ruin the aesthetic appearance of a home or business. It may be covered in different colored patches of damp or unsightly algae growth. It may be sagging, running the natural lines of a well-designed building. It may even be missing whole shingles, making your roof look like a mouth full of rotten and missing teeth – not attractive at all!
What's more, repair costs can quickly escalate. What is an easy and cheap repair today can be an extensive repair six months later – or even a costly replacement. It pays therefore to never delay with calling us in to fix your roof now – to stop problems before they escalate, and save you a ton of money!
Check out our roof repair page for some of the most common signs that your roof may need some gold old TLC.
Roof Leak Repair
We understand that a leaking roof is not simply a structural issue. It can actually be an extremely stressful time, particularly if your leak happens mid winter, or during a particularly wet period of weather. When this happens, you want fast and effective repairs to be performed, to minimize not only property damage but also your stress levels.
We treat all roof leaks as the emergency that they are – no matter the size – because we know the impact they can have on your home or business. By calling us in at the first sign of leaking in your roof, you are making a very smart decision. 
Roof Replacement 
Whilst it is true that are typically built to last, nothing unfortunately lasts forever! We provide a premium roof replacement service. Our contractors have excellent training, the best tools and finest materials at their disposal to ensure that every roof overhaul we complete is done to the very highest of standards.
Not sure if your roof is due for some work? Check out our roof replacement page for some of the signs that your roof has reached the end of the road.
Who's our competition in the area? While searching for a roofer for your home or business you'll come across companies like Apex, Thomas & Liberty Roofing who serve the Mobile, AL market as well. Or there are also folks such as ERC, ABC, Coulson and Freedom Roofing who also serve the Mobile area. The point is, that there are plenty of companies who do roofs in this part of Alabama, but why choose us?
Well, there are just a couple of reasons! We provide the highest quality of service and stand by our products. The other good reason is our flexible and competitive pricing, we're not cheap but definitely comparable with the rest of the contractors in the market. Request your free estimate today!