Metal Roofing in Mobile, AL
Looking for brand new metal roof here in Mobile, AL? Need one for your residential or commercial property? Live outside of Mobile City but within Mobile or Baldwin county? If you say yes, then we can help!
Our metal roofing services are second to none. Not only do you get a high quality product at an affordable price, but you'll also find that the whole process whether it's new installation or complete replacement to be seamless, while working with people who love what they do.
That's not to mention the customer experience you'll receive, it's simply outstanding, but don't just blindly trust us, give us a try and let us earn your business!
You can reach us at (251) 250-0785 during working hours or by filling out our free quote request form, and we'll reach out when it's most convenient for you.
We take great pride in all the work we provide to our customers, to ensure 100% customer satisfaction.
For us, it's not enough to just get the job done, but we want to make sure that your experience with our roofing company was incident free, and if we did hit a couple of bumps during the project, it's important for us to resolve those with you and with our crew.
We choose to serve the community by being an honest service provide and for us, it's NOT all about money, we want to serve the people in the community by being an exemplary business.
Again, we serve Baldwin and Mobile counties within the state of Alabama and happy to provide you or anyone you know with a free cost estimate!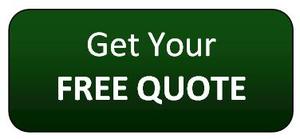 Basic Metal Roof Installation Tips
Check out this video for some metal roofing installation tips, DIY style!
In this video, Kurt gives tips for all the DIY'ers out there. In this particular piece of video content, he's setting up a partial install (3 foot wide panel, which are 29 gauge) on his bungalow.  Enjoy!