Looking for ways to get in touch with us? Awesome, we're here to help. All you need to do, is dial (251) 250-0785 during working hours to receive support or fill out the FREE quote request form on this and most other pages with information about you and your project (the more you tell us now, the less we have to ask when we get in contact).
Just to reiterate, we provide high quality roofing services when it comes to residential and commercial roof repairs, whether leaks or storm damage, new installations (new construction homes, for example) and complete roof replacements.
have any questions? We are happy to answer them, just let us know how we can be of service!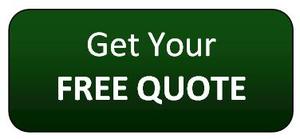 We cover all aspects of roofing and siding, but specialize in new roof installation, complete roof replacement, major and minor leak repair, storm damage repair no matter the severity, shingle roofs as well as all residential and commercial roofing.
Often times we hear that finding the perfect contractor is tough, considering the amount of that's out there, but we do our best to simplify things for you. Our company stands behind both our product and our services one hundred percent. Not too many companies in the area can honestly make that statement, which is why you should choose us.
Why not give us a call now and find out how you can hire the best roofers in Mobile, AL and never have to worry about or double check anyone's work.