When it comes time to replace your roof – whether a section or the entire thing – we recognize that this is a major investment. So you want to know the roofing contractor you employ is going to do a great job.
We work hard to ensure that our roofing technicians are always highly trained and experienced. We provide them with the best, up to date tools and always use the best roofing materials available.
What's more, we know that roof replacement can be a stressful time. Therefore, we will always do out best to minimize disruption to your home and business.
So, now you know that we are the best people to bring in if you need to refresh and replace your own roof – whether this is in your home or your business.
The next question then is when do you need to start the process of installing a new roof? Well, handily your roof will give you a number of signs when it is coming up for time to make a change.
Give us a call for a free evaluation right away at (251) 250-0785 or fill out our free quote request form for after hours inquiries.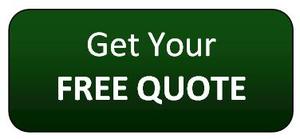 Keep an eye for these, and if you spot any of them, it could be time to get in touch with us. We'll make an appointment to inspect your roof at a time covenant to you – and advise you of the best course of action.
Happy Birthday!
If your roof is having a birthday and there are more than 25 candles on the cake then it could be time to replace it. A typical asphalt shingle roof (as seen on the vast majority of US homes) is going to have a lifespan of between 20 and 30 years. So once you get over a quarter of a century, even if the roof gives no sign it needs replacement, you are still on borrowed time!
Commercial properties are more difficult to pin down, due to the different range of materials used in commercial applications so it's best to have us inspect your roof periodically to determine the remaining lifespan.
Curling
There are two types of curling to keep an eye out for when you are looking up at the shingle on your roof. One involves the edges of the shingle tiles curling upwards, the other will the see the edges stay flat but with the middle curling up.
Either, or sometimes both, are signs of weathering. What's more, a curled shingle tile will no longer be sitting properly on your roof, which can lead to leaks occurring. It is possible for us to replace sections of shingle tile instead of the whole roof, making the replacement a more manageable project.
Gaps
It is particularly important that you visually inspect your roof after a storm – particularly if it has involved heavy rain, high winds or both. Both these conditions can lead to whole shingle tiles being blown off your roof.
In a commercial building too these conditions can cause serious damage.
Again, if you notice any signs of damage such as missing tiles or even holes then it's time to call us in immediately so that we can replace the missing roofing materials.
 If you see the light
We imagine that you're savvy enough to know that if you can see the light through your roof, then this is not a good sign!
In a domestic setting this can be easier to see. If you suspect damage or a leak, simply go up to the attic in daylight and turn out the lights. Any shafts of daylight breaking through are bad news!
If you can see light coming through any roof – domestic or commercial – then that is not a warning sign that your roof needs to be replaced, that is a stonewall sign that you need a new roof!
If you notice one or more of these problems then don't delay – contact us straight away and book an assessment appointment. Whether it is a full or partial overhaul, in the long run it is going to keep your roof strong and healthy, meaning it is more resilient to damage and less likely to spring a damaging leak.